Jena turned 2 in January, Lanie will be 4 in 9 days. Birthday's are so very special to me. Lanie's in particular brought me into motherhood. I hate that I don't have too much time to blog anymore. Once every 2 months is not my idea of keeping up with things when I used to blog a lot. I have promised myself I would get back into it because when I go back and read my old posts, it brings back so many memories that I really don't want to forget. I've been in the blog world for at least 8 years and I hate to fall out since blogging used to be one of my favorite things to do.
Motherhood has been a little tough on me recently, especially with the job issue, and pay cut. I'm making about half of what I used to make, working longer hours during the week... but actually working less hours at the time same. I may have to go back to working 6 days a week. It's hard, especially when Lanie went to bed last night around 11, and then she was up at 6:30 this morning. I have to be at work at 5, and then I may make it home around 1am. 6:30a-whenever I make it into bed and fall asleep between 2-3am is rough. I have to take the girls to their little preschool Tuesday-Thursday. It's touch and go really. I've been in a mood lately because I'm so tired that I have to remind myself not to be cranky or moody with the kids. It's not their fault.
Lanie's doing so good in school now. Her first week or two she tested her boundaries, but since then everything is fine. She can tell us a lot about her classmates. I wanted to take her out of school to save money, but how can I do that to her? She's got friends there and loves going. So I'll have to find away to make it work somehow. As for Jena, my Jenabee is getting so big. She's talking more than other kids her age. We can have a conversation with her. Both girls love movies, and especially Cinderella and Madagascar. It amazes me everyday. They look so much like their dad but they definitely act like me. Which in actuality isn't really a good thing. I want what I want, when I want it and I don't let it go. Throw in 2 kids that are like that, and then add in the fact that I want them to do what I say, when I say it.... It's a pretty crazy situation. We've learned to deal with it though. I had to start using that stupid count down from 5 to 1 method. Most of the time the girls straighten up by 4. They've finally realized that I always win. :oD (Wonder how long that will last.)
I thought I would put some pictures my neighbor took of the girls. She's an aspiring photographer and did this out of her home. It was awesome and she's so great with the girls. These are their Spring pictures, and Lanie's birthday pictures. She's having a pirate party in case her birthday attire is questioned. ;o)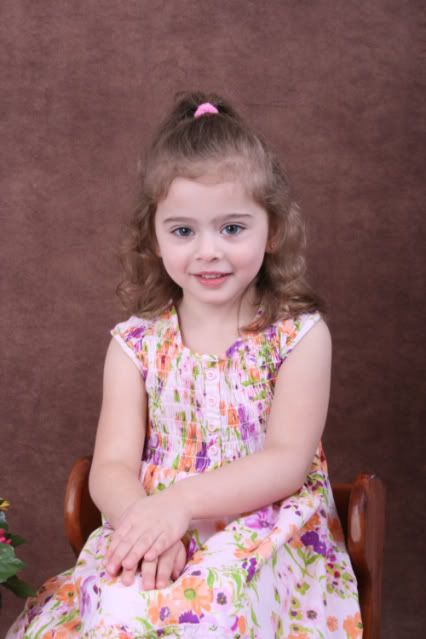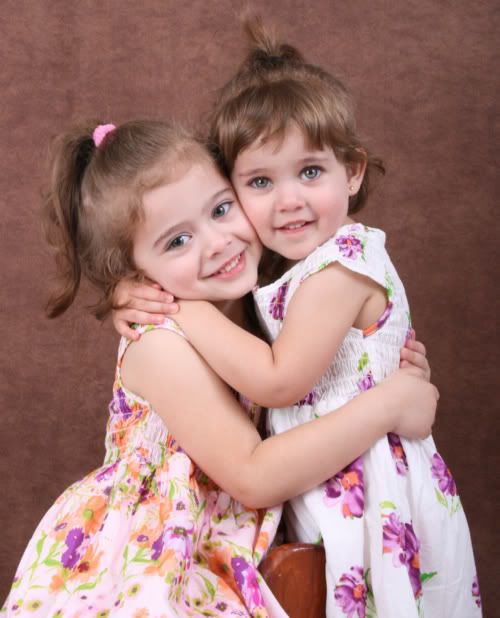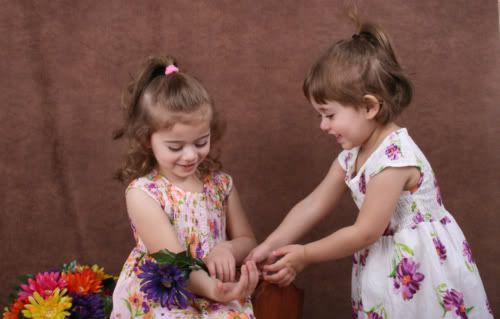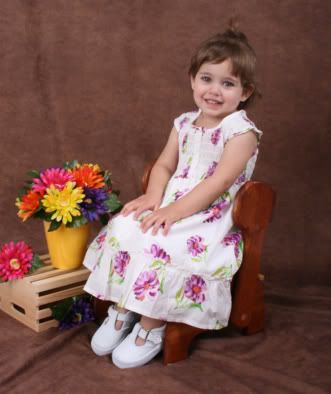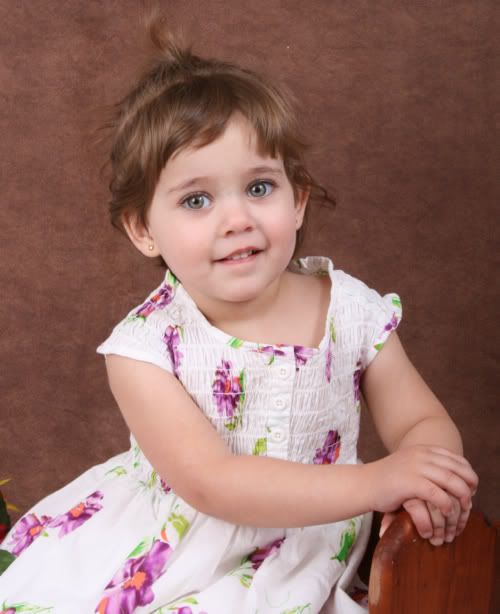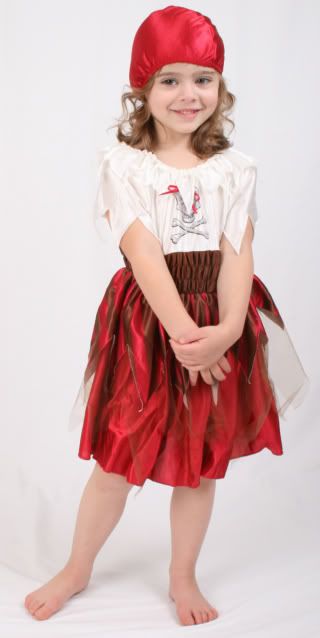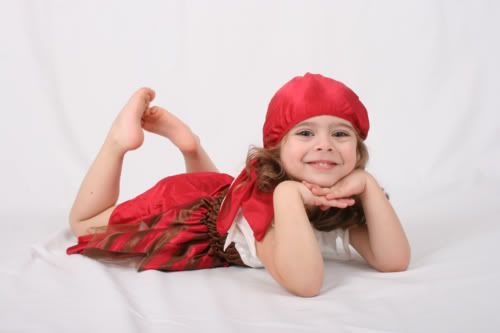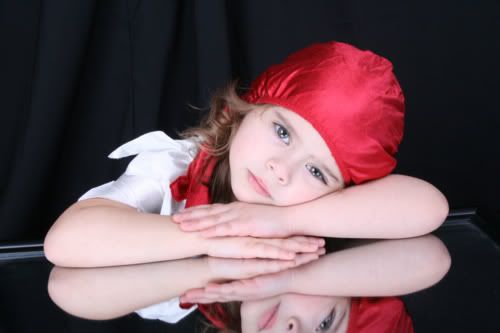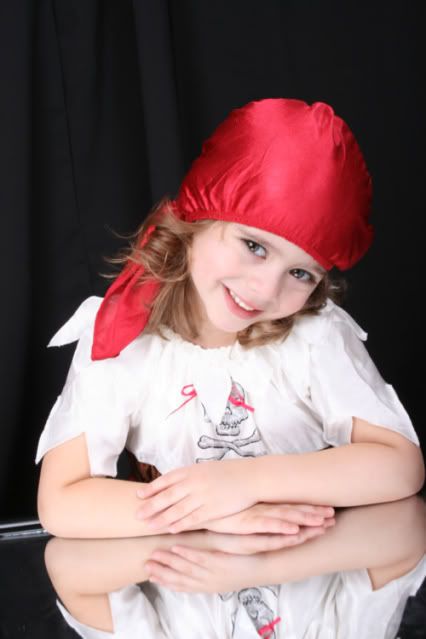 In other news, Jena had her first hair cut last Wednesday. Her mullet is finally gone. I thought she would panic, but she did a great job and smiled the whole time. I'll have to get pictures uploaded of her hair cut and her birthday. I haven't even uploaded them yet. *sigh* Too many things to do, and not enough time to get them done.
I hope everyone is doing well. Hopefully I'll be around to blog more soon. The girls have Spring break coming up, and summer too. .... I just have to survive until then! Thanks for looking, even though it's been so long.