I guess it helps to have a laptop upstairs. So when I'm policing the halls during naptime to make sure Little Bug doesn't do something she shouldn't do before she takes a nap... like go wake up Littlest Bug while she's napping.... I can get on here a blog again.
Things have been busy, I'm still on the same schedule. Wake up with both girls at 7, take care of them until about 4:30, then head to work from 5pm until usually about 11pm, or whenever I'm done after that point. That's just Monday-Friday. Saturday is my only day off. Then Sunday, I have a 10 hour work day. It's hard but the money is good. I miss the kids a lot. They can be so cute in the evening when their bucket of energy has dwindled down. When I put Bee to bed on Saturdays, she didn't want to let me go. For some stupid reason, I decided to give her a pillow about a week or so ago. Now, she doesn't care if I put her to bed or not. She's in love with having a pillow. She finally started walking in March. Bug turned 3 on April 8th. Seriously, where does the time go? In 2010.... two years from now, Lanie will be in Kindergarten. That's going to be one hard day for me. Daddy D might have to take off work to help me leave her there.
Lately I've been struggling to find a balance. A balance between taking care of my self (the basics-- diet, exercise, shower, etc), you know, the stuff that keeps up with your self-esteem, and taking care of the kids and the house. How does anyone manage all that with 2 toddlers? There are all kinds of scenarios that I keep playing at in my head, but when I get home at or after midnight, then maybe get to sleep by 1am-2am, and up again at 7, I've already neglected one of my basic needs--- Sleep. I'm averaging 5 hours a night. Daddy D usually lets me sleep in on the weekend, but this weekend that didn't happen and it's Monday, and I'm really feeling the energy decrease. There's got to be away to do this. Not a perfect way, I'm not saying that there is one because I have to factor in appointment, grocery shopping and other things on different days. But I'd like to be able to get a shower everyday. Which, if the kids don't get a nap... I don't get a shower. They are at the age when you just can't turn your back on them, even if they're in the room when you shower. Argh.... Need time management classes or something!
Here are pictures of my "handfulls" that were taken this year: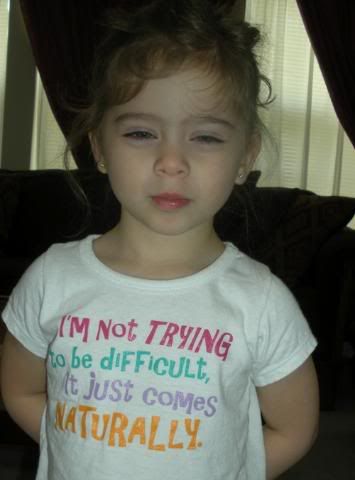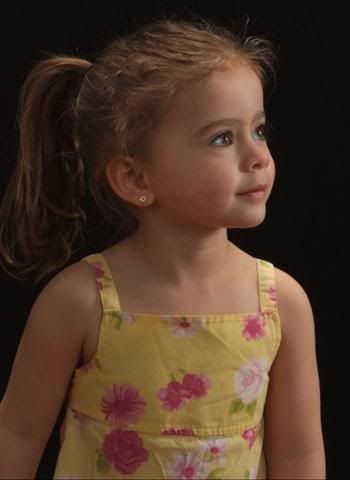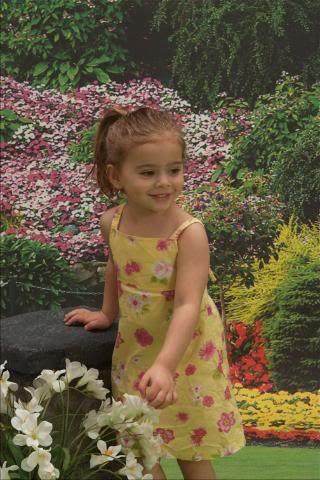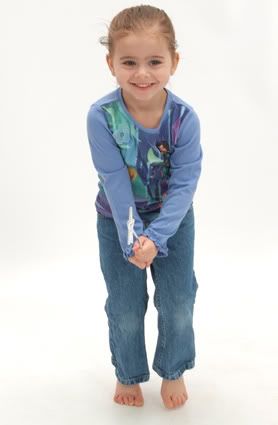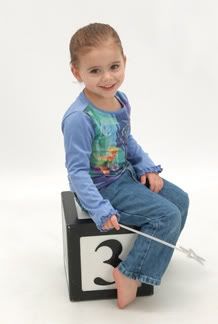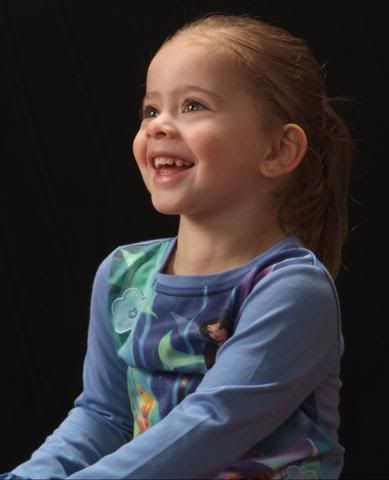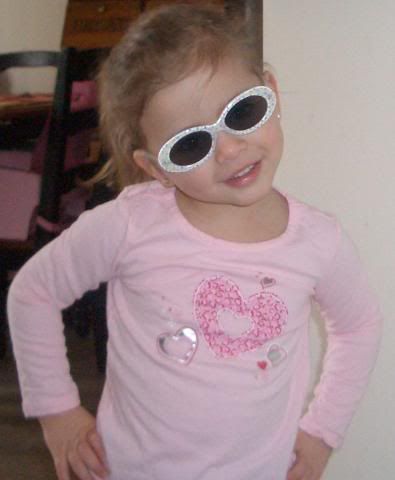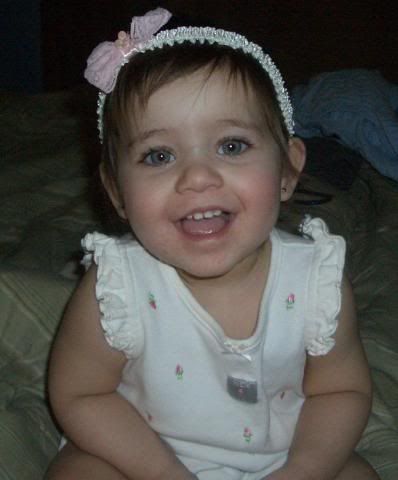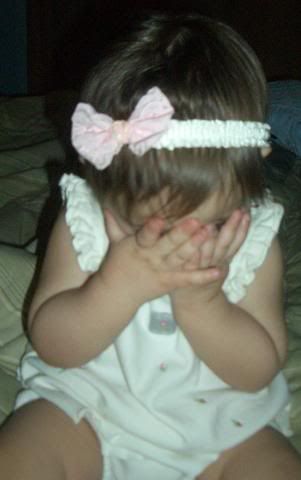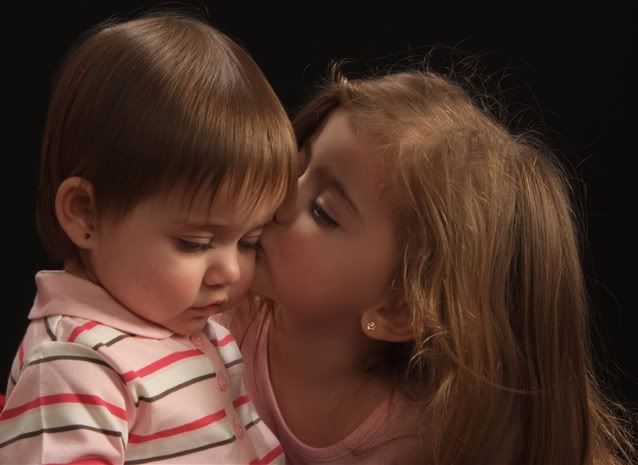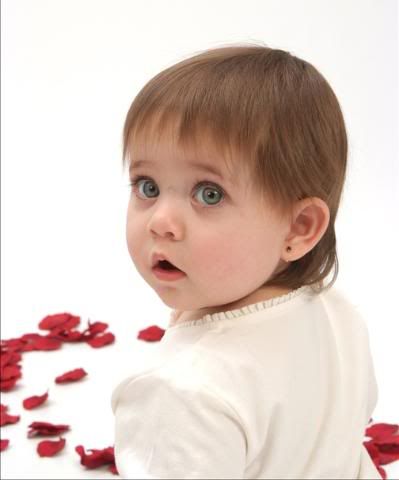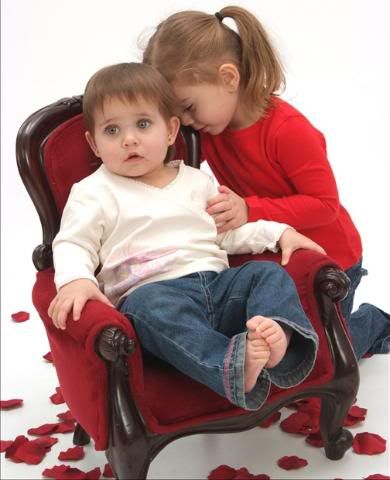 They may look cute.... but it's all an act. ;o)