Does anyone have the Sony Bloggie camera?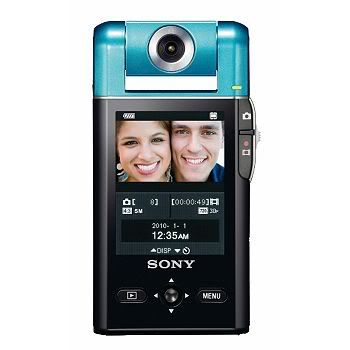 I did get a nice bonus this month because I worked my tail end off last month so I was thinking about getting this for myself. I don't like our camera. I don't need an expensive camera. This in fact isn't expensive at all. I'm not really into that. Not really a wanna be photographer.... I leave the professional looking shots to my best friend/neighbor. I just shot the camera and if it looks good, I don't delete it. But this gadget looks like a fun and interesting thing to have.
Here is review off of Amazon.
I don't get new toys often, usually I buy them for Redmosqui but I am thinking with most positive reviews, it might be my back up camera. :)