Ok, so I've jumped back into the blogging community. Probably sparingly for a little while longer as I have yet to introduce this section to many people yet. A lot is going on between now and May. I have a lot to get done and a lot of places to go. Life with two girls is easier than I thought it would be [so far]. Bug absolutely loves her little sister. So much that the first thing she asks in the morning is "Where's Bee?" It's adorable. She runs to her every time she cries and tries to help and comfort her. It's sweet. I know at some point, she'll get jealous but Bee is almost a month old and I'm grateful that there is no jealousy yet.
Here's a picture of family life thus far: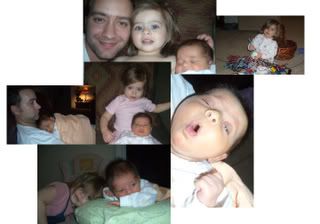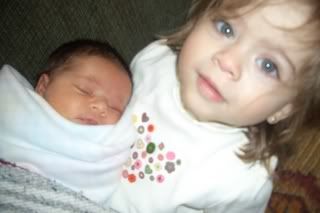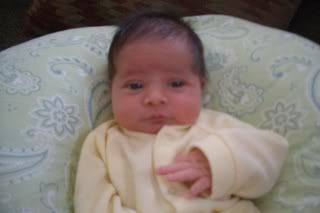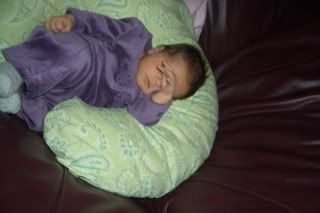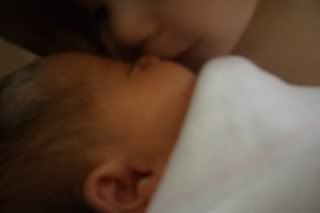 Right now it's hard to not have to go to work. I find myself being a little more relaxed this time around and have even been able to let Daddy D take over so I can take a nap. That was something I couldn't do the first time around. There are different aspects of "new mom guilt" in play this time. It still involves my first daughter. I worry that I don't spend enough time with her. I worry that maybe I'm too tired which results in over discipline. (I really hope that's not the case all the time even though I know I've done it a few times.) We'll see how things turn out. It's still too early. I'm thankful that we're all heathly. That Bug is thrilled with being a big sister. And that I'm not pregnant anymore!