Does your child still sleeping in one of those cribs with the pull up and down sides (drop side)? You may want to reconsider:
News on Drop Side Cribs --- Congress looking to ban them.
I know what you may be thinking--- it's rare, it won't happen to me. But I am sure the other parents who have experienced this first hand were in shock when it happened because they either weren't informed, or thought it wouldn't happen to them. We were saving our crib, but now it's getting tossed.
So onto awards....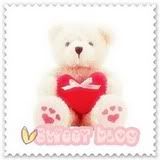 Motherhood, The Truth
gave me this bloggy award. It was very sweet of her. Thank you! You should read her blog. Why you ask? Because not only does she keep you up to date about news and other things going on in the parenting world. She has two daughters just like myself about the same ages and she also shares stories about that as well. Check her out. She passed this award on to 4 bloggers.
Aholic also have me the sunshine award last week as well and I want to thank her too!
Passing both awards to:
Aholic
For all the reasons mentioned below.
Random Blatherings and Other Tales
She is new to the blogging world, only one post but she happens to be my best friend as well that's I've known since 4th grade. Frequently mentioned on here as Ant CiCi.
Just Keep Smiling
Take a look around this blog, it's funny, creative and has excellent recipes as well. :)
Aholic
also gave me an award last week, the Sunshine award.
Why should you read her blog? Not because she has giveaways, those are just a bonus... she participates in fun meme's, has mouthwatering recipes and somehow can still update you on the happenings of her life, all in one blog! Check it out.
Day 2 Day Living
----
She's probably thinking that, man this woman passes me a lot of awards. The reason I am passing this award on today, not only because she has a great blog but she's doing a great thing for another blogger family. Scroll through her blog and click on the button at the top left to see how big of a heart she really has.