He's been gone two years today and I still think about him as much, if not more, as I did when he was alive. I miss him so much, and wish that I knew him better and that we could have done more. Most of my memories are from before I was a teenager, before he got really bad.
Thank you to those who sponsored me in the MS Walk. It's a great cause, if a handful of people don't have to go through what I went through.
Two years and two kids later...I remember that day so clearly. I was taking a lot of pictures of Bug. She was only 10 days old. I put her in a dress her Uncle T and Aunt S sent her, took pictures of her in our room. Then I put her in a sleeper and took pictures of her in her room. She fell asleep... and then the phone rang. I was informed by my niece's mother, that my dads heart stopped and that I should pack my things and head to Fayetteville (2hrs away). I called my husbands work, panicking... told him I was leaving. It was around 3 o'clock. He asked me to wait for him, that he'd get a substitute and come home. Not 30 minutes later I was told, "Don't rush home, he's already gone," by the same person. At first I thought it was a cruel joke, but by the time my husband made it through the door, I couldn't stop crying. I didn't get to say good bye. I didn't get to tell him I loved him. The last time I talked to him was when I told him I was heading to the hospital to have Lanie. He said "you'll do good, I love you." I love you too were my last words. But does "I love you, too" last ten days?
Pictures of Bug that I took that day, 10 days old: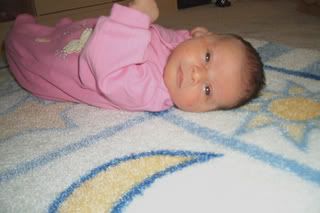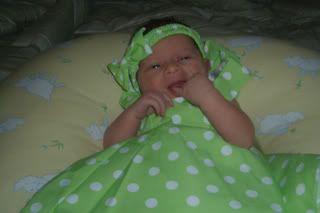 Jena at 10 days old: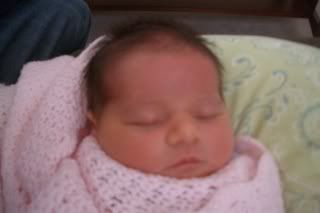 I love you, dad. And I miss you more than you ever would have thought.